Pokemon@York: PRWR students publish article in Yfile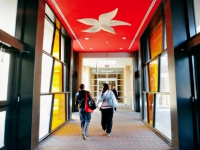 Third year Professional Writing students Mackenzie Shaw and Stephanie Wilcox, investigate the potential impact of Pokemon Go on York's community.
Pokemon GO brings new 'battle' to York U campus
PRWR Students Interview York Alumnus MP Iqra Khalid
Professional Writing students Katrina Leblanc and Jessia Arsenio interview MP Iqra Khalid, who graduated from York University with a double major in Professional Writing and Criminology.
MP Khalid travelled to Y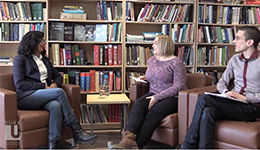 ork especially to meet with Katrina and Jesseia in our own Writing Department to make this video interview.
Thanks to Katrina, Jessia, Mike O'Connor, Course Director of the PRWR Book Practicum, Nicole Glassman  and Aloma Kocur of the LA&PS Communications Department and, of course, to MP Khalid for taking time out of her very busy schedule to meet with us.
From Scratch Media DIY podcasting, one show at a time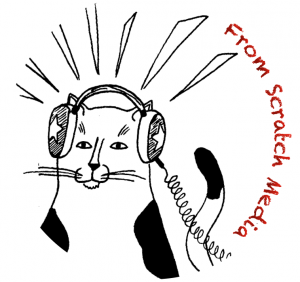 inQUERY, the first of From Scratch Media's podcast shows is now available! Listen as York's Professional Writing students explore our evolving relationship with information in a networked world. Featured episodes illuminate the absurd politics of online customer reviews, the lie behind the "world-wide" web,the emerging culture of citizen journalism, and more. Subscribe to Featured Episodes – From Scratch Media in iTunes or on in your podcasting app.
Check out Season 1: inQUERY
Driven by the fruition of information and communications technologies (ICTs) – in an effort to deepen the consciousness of our socio-technological landscape – inQUERY aims to explore the rapidly evolving face of research and how it continues to shape our relationship with information.